Nov 11, 2020
INTIMISSIMI NIGHTWEAR - comfort and practicality with on-trend fit, elegant details and cozy fabrics.
Today more than ever before femininity is more mindful.
Spending more time at home, women need clothes which combine the comfort and practicality of comfy wear with on-trend fit, elegant details and cozy fabrics.

Starting with loungewear for staying at home yet stylish enough for all your out-and-about activities.
For Fall Winter 2020, Intimissimi offers a new nightwear range featuring exclusively natural fibers.

Soft, delicate pajamas and homewear which uniquely blend comfort and style. 3 fibers to meet the needs of all women.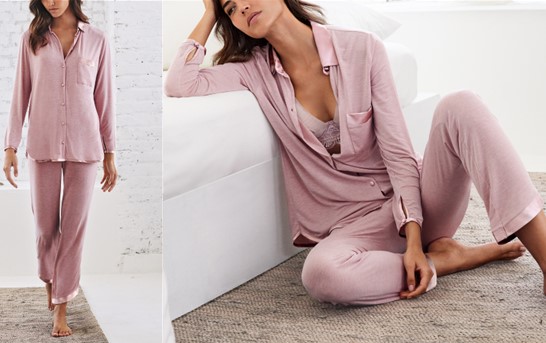 MODAL & SILK
Intimissimi offers this sophisticated blend for transitioning into the new season.
Ultra-breathable pieces with an unmistakable soft touch: gossamer-light, airy and silky.
Delicately caressing the skin in the still-pleasant autumn air.
Key pieces in the Modal & Silk range include pajamas and a nightdress with a teardrop neckline in pink mélange or talc, both with elegant silk satin details.
COTTON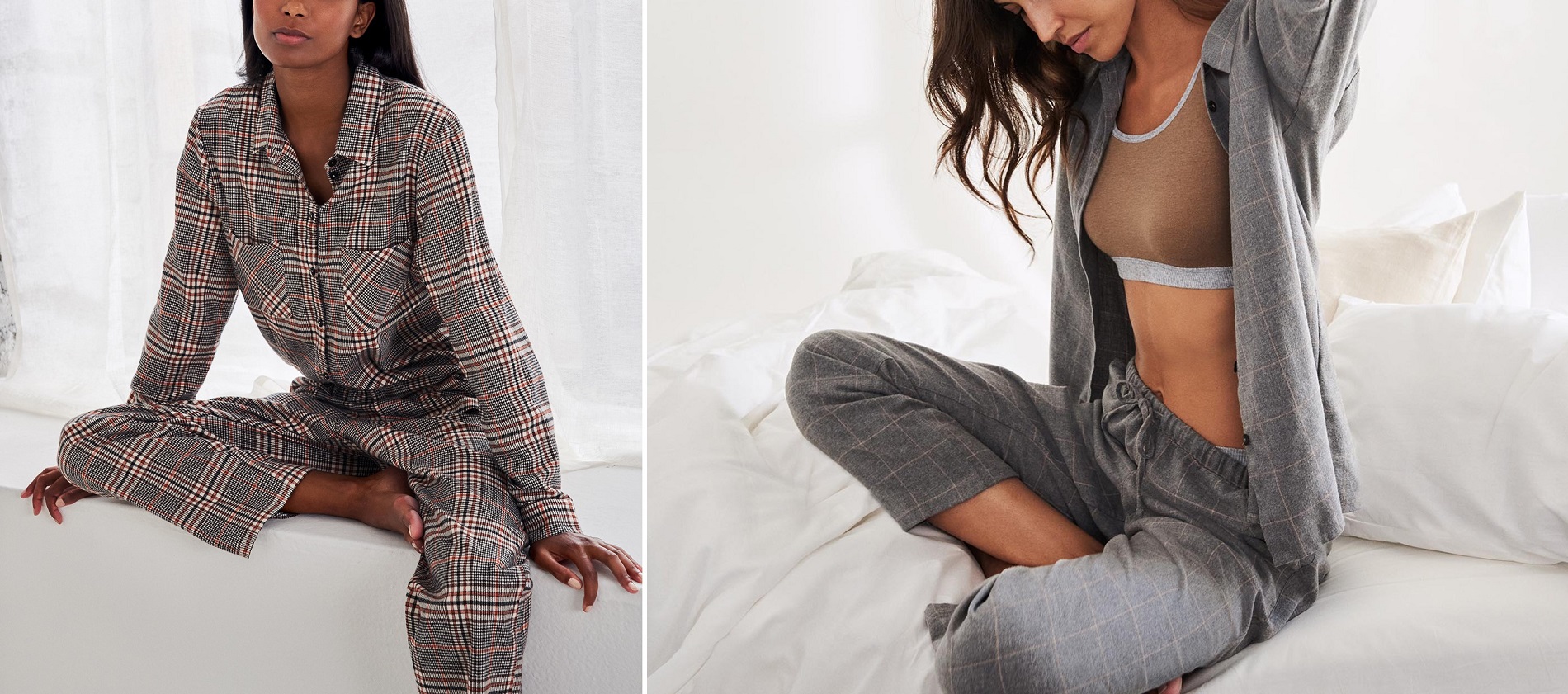 Cotton, classic and practical for everyday comfort. Soft, warm and breathable: the perfect
combination. Experiment with a wide variety of options and just as many looks in a fun game of mix and match.
Wear the check pajama shirt with matching trousers to create a coordinated look, or combine it with warm talc cotton trousers for different looks. Straddling nightwear and homewear, Intimissimi presents the latest matelassé effect cotton tracksuit, comprising zip-up hooded sweatshirt and cuffed trousers. Perfect for leisure time indoors and out!

MODAL with CASHMERE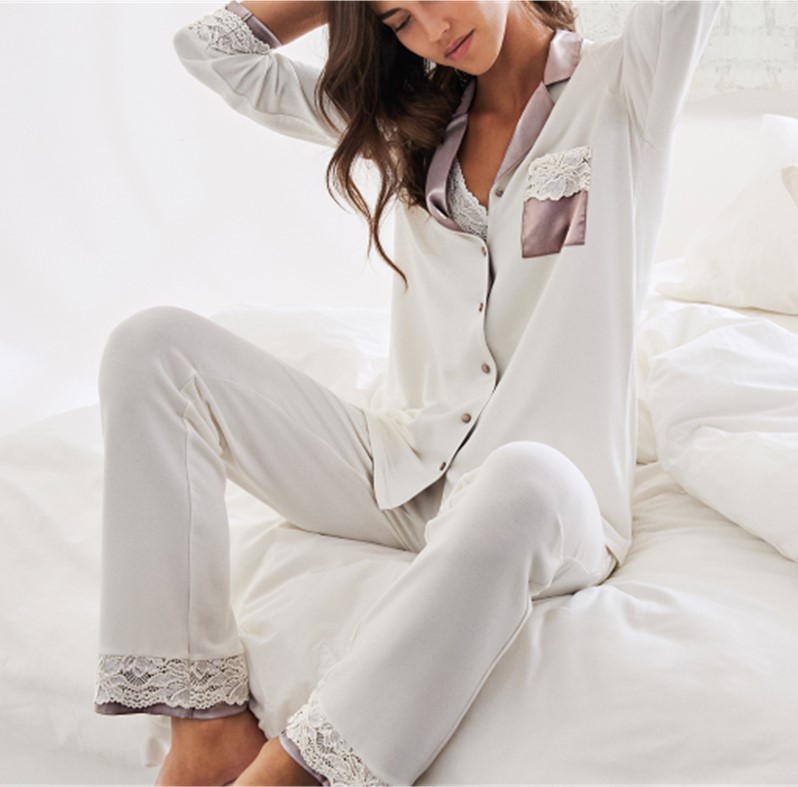 Soft, warm and cozy pieces in Modal with Cashmere are perfect to combat winter chills. The natural fiber blend offers ultimate warmth and softness for all women who hate the cold, like wearing a warm hug. The two pajama sets in this line, beige mélange with vanilla matelassé trims, or alternatively, talc with mauve details and delicate lace, are designed to combine practicality and elegance.
The different fibers in Intimissimi's latest 2020 nightwear collection are designed to offer a perfect balance of warmth, softness and breathability.
Find the pyjama of your dream