Feb 09, 2021
#CALZEDONIALOVESYOU
Calzedonia is dedicating romantic but also ironic and fun pieces to Valentine's Day.
Hearts, declarations of love and, of course, the color that represents passion – red – enliven socks and tights that are poised to become fashion must-haves with a nod to romance.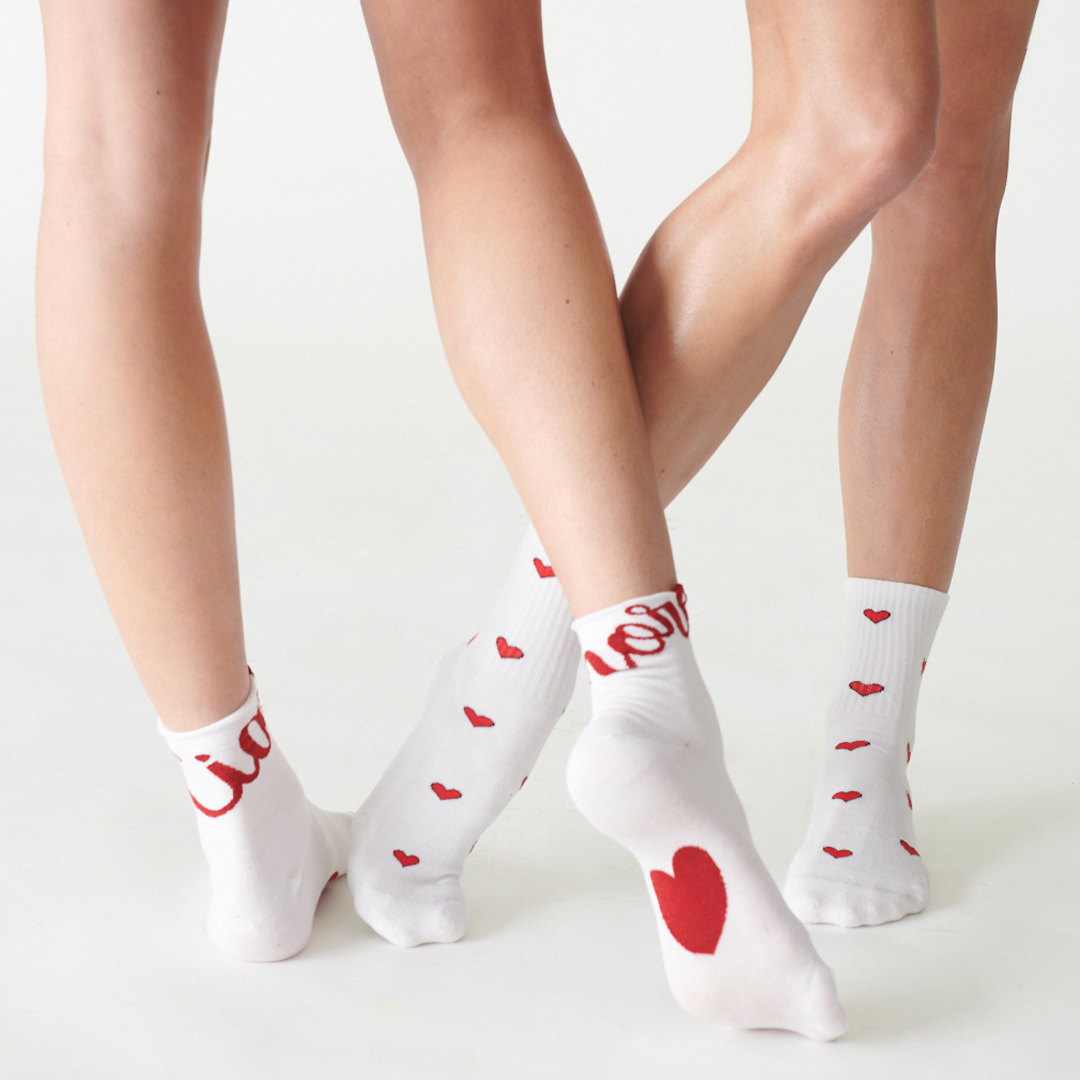 The socks in knit cotton or terrycloth, stars of loungewear looks and one of the biggest trends of 2020, celebrate the popularity of ugly-sporty style. Worn with sandals in spring, with chunky sneakers or with booties, athletic socks challenge classic aesthetics, becoming an essential item for all women.
The micro and macro versions of the heart print and the all-over AMORE lettering are fun motifs that Calzedonia dedicates to whimsical trendsetters.
Refined and graceful, the mini heart print socks are embellished by a romantic undulating hem.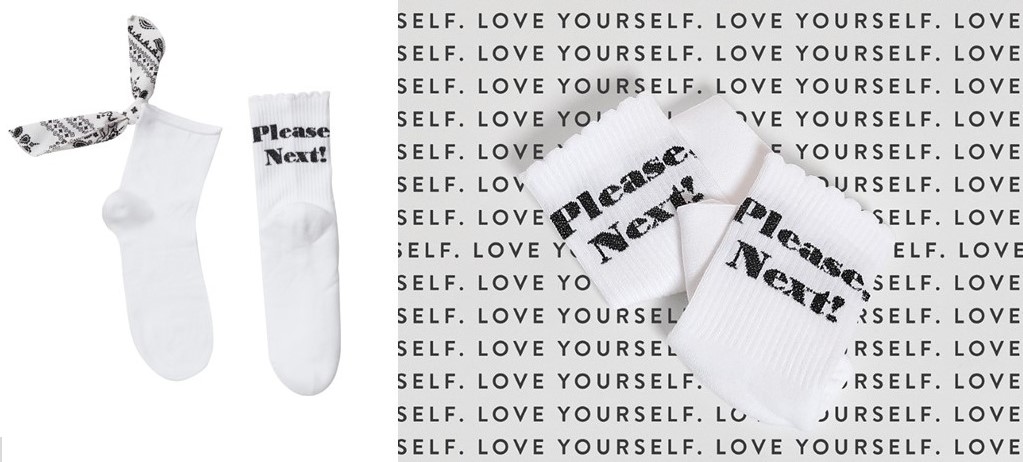 Calzedonia even has something for those who still haven't met their true love: just for them, two irreverent items that take ownership of being single. 'SINGLE, I DON'T CARE' and 'PLEASE, NEXT!' pop lettering is the perfect way to celebrate strong, confident women.
Other new items include the sophisticated, elegant and versatile sheer stockings, embellished by a flocked AMORE print or the queen of hearts and king of spades symbols. The tights trimmed with a 'seam' of alternating hearts and dots down the back of the leg and the sheer 40-den version with a diamond and heart motif are even more chic and on-trend. Plentiful hearts decorate classic tights updated with a plumetis motif and, for those who never sacrifice polished details, Calzedonia has designed over-the-knee-effect tights trimmed by a few red hearts.