Oct 24, 2021
​Wool and Silk The warmest fiber in a myriad of colours
"In Intimissimi, the fiber comes first, followed by the shape. If a sweater were a perfume, the fiber would be its essence."

For the 2021/2022 Autumn-Winter season, Intimissimi presents Wool and Silk fiber, bringing new on-trend nuances and sleek silhouettes to its already extensive range: knitwear with simple shapes, boasting unique fabrics that make all the difference.
This campaign focuses on an iconic model, the polo neck, given a makeover this season with a new colour palette that includes not only new shades but also a new two-tone striped pattern in camel and dégradé grey. Once again, the warmth and softness of wool blend with the delicacy and comfort of silk for a modern and dynamic range of knitwear, ideal for Intimissimi women who want to feel good, whatever the occasion.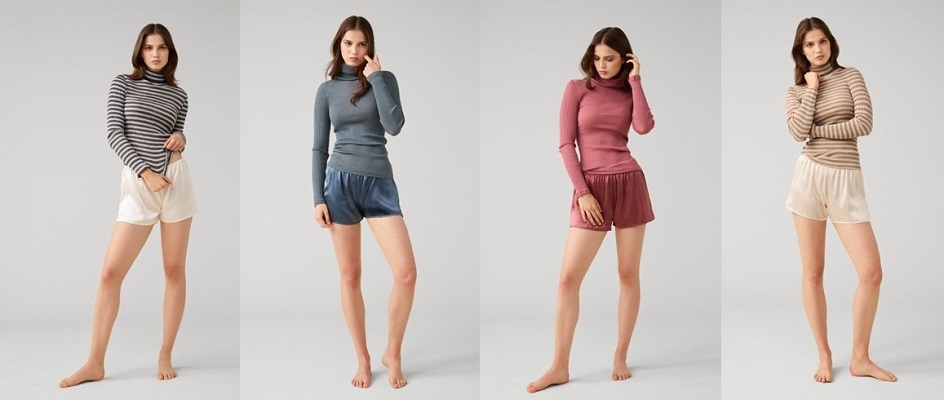 The new collection not only focuses on colour hues, but also presents five new models without side seams for maximum comfort. Two new camisoles: one with a deep U-shaped neckline with silk-satin trims, the other finished with lace along the neckline and straps. What renders this last garment unique is the possibility of wearing it front-back with a V-neckline at the front and rounded neckline at the back, or vice versa.

The new entries in the collection - in basic colours - are crew-neck or scoop-neck knitwear, versatile pieces designed to work with any look.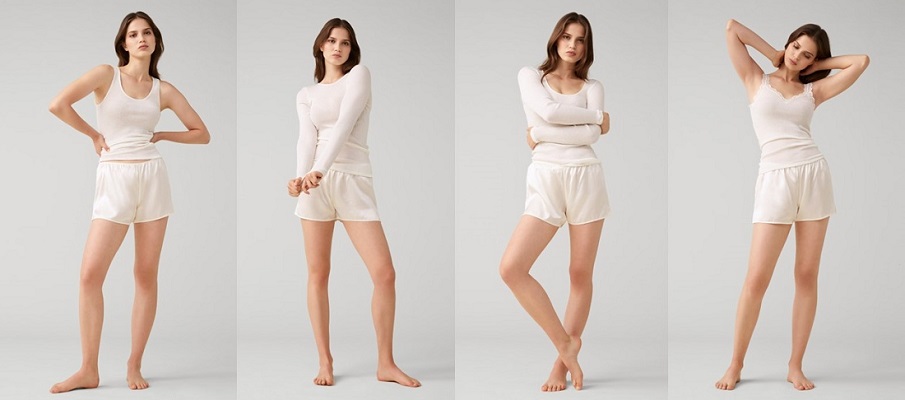 Perfect for those who want something unique, something that makes them feel special every day. For all women, for every occasion.