Sep 27, 2022
Intimissimi BASIC Collection range expanded to include up to Cup F
Intimissimi's fall/winter will be full of new arrivals and increasingly focused on conscious sensuality.

Once again this year, the brand is on its journey to empower women and improve inclusivity, thanks to the extended band size range. It does so by creating a contemporary and modern commercial in which the protagonists are six women with different personalities wearing some of the models from the lace collection.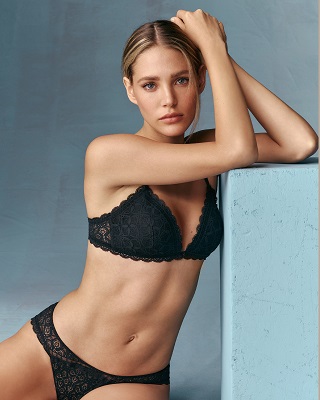 This awareness-raising initiative is accompanied by an important integration in the brand's range: the expansion of bra sizes up to cup F for numerous bra models, guaranteeing the distinctive combination of design, performance, comfort and accessibility.
The ranges that feature bra sizes up to cup F include the Sofia balconette, slightly padded to enhance the cleavage, the soft underwired Daniela balconette, enveloping and offering excellent support, the Lara triangle without padding for those looking for comfort without sacrificing shape, and the slightly padded Elena balcony, which gives natural support, for those who want to feel supported without sacrificing a plunging neckline.
To enhance the femininity of smaller busts, on the other hand, we find the Electra super push-up, ideal for enhancing and increasing the volume of the cleavage, and the Tiziana preformed triangle with a plunging neckline, slightly padded and non-wired for a light, natural look.
The lace collection is made using 100% degradable polyamide yarn. The result is a particularly soft, comfortable and elastic fabric, therefore also suitable for larger cup sizes. In addition, its characteristic plain texture makes it imperceptible under any type of garment.
Sensuality but above all versatility: the perfect pairing for the everyday life of a woman who wants to feel feminine and self-confident.
All the garments made with 96 lace are part of the #intimissimicares project, devoted to ongoing improvement and lowering the environmental impact. As well as having accelerated biodegradability characteristics, the degradable polyamide fibre that makes up the lace is actually produced using environmentally-friendly processes such as the reuse of process water and the treatment of greenhouse gases.

On the tag of each garment is a QR code that allows customers to discover more detailed information about this new fabric on the Intimissimi website.

The extension of band sizes represents such a significant evolution that the decision has been taken to make it clear in the online shop as well. On the product page for the bras to which the band size extension applies, it will actually be possible to view the garment worn by different models based on the chosen size.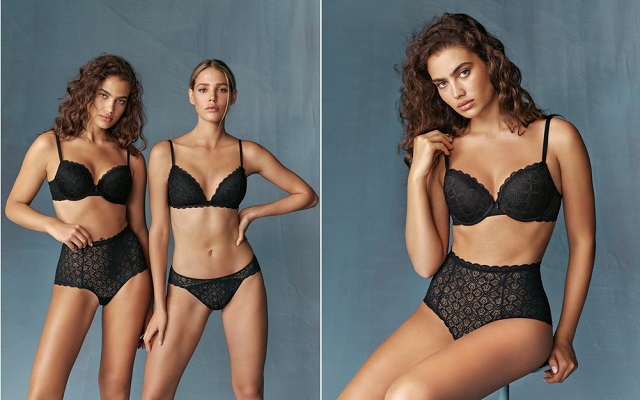 This improvement, applied to the online shop, will enable customers to see the details of the garment, getting a real idea of the fit and what it looks like on.
A campaign with an international scope in which the protagonists express strength and awareness with an attitude that is sensual and elegant at the same time.
Read all about the #intimissimicares project here.