Oct 12, 2022
Show Your Feelings. Discover the latest capsule collection by Calzedonia
After having talked - and written - about desires with the capsule collection "A wish for you" and sharing women's passions with the "Share your Passion" collection, Calzedonia aims this time around to recount the feelings felt by women through the "Show your feelings" collection.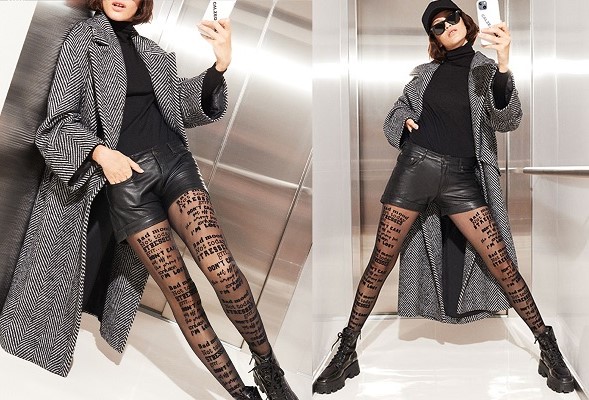 The power of sharing influences the emotions we feel, which are handwritten in elegant black-on-black lettering down the legs. Happiness, unfulfilled dreams, love, gratitude and the occasional bad mood: instant, striking messages that catch the eye, creating flawless tights to go with every look.

Five artfully patterned models portray 5 different emotions to accompany women from day to day.