Nov 22, 2020
CALZEDONIA HOMEWEAR - comfortable at home to work, workout and relax
Scenes from everyday life serve as the backdrop for this ever-so-topical advert that recounts, in a tactful and delicate way, this unique period in history.
Women are spending more time at home, so they feel the need for garments that combine the comfort and functionality of comfy wear with trendy designs and cozy fabrics.
A need that is most felt at home but also in their daily activities, both indoor and outdoor.
The new Calzedonia campaign introduces 3 occasions for home wear, and 3 looks worn by a woman who just can't sacrifice comfort and sensuality.
But the true stars of the campaign are Calzedonia leggings.
Leggings are the undisputed winter wardrobe icon that can be worn 24/7 on any occasion, but there's more to leggings than this: they are a garment that does not deny its past as a homewear staple.
For your tele work and video calls – made from living rooms, kitchens and even bedrooms turned into makeshift offices – Calzedonia suggests the flare style. These leggings feature an ultra-fit fabric, an elastic waistband and a slimming flared design that enhances the silhouette.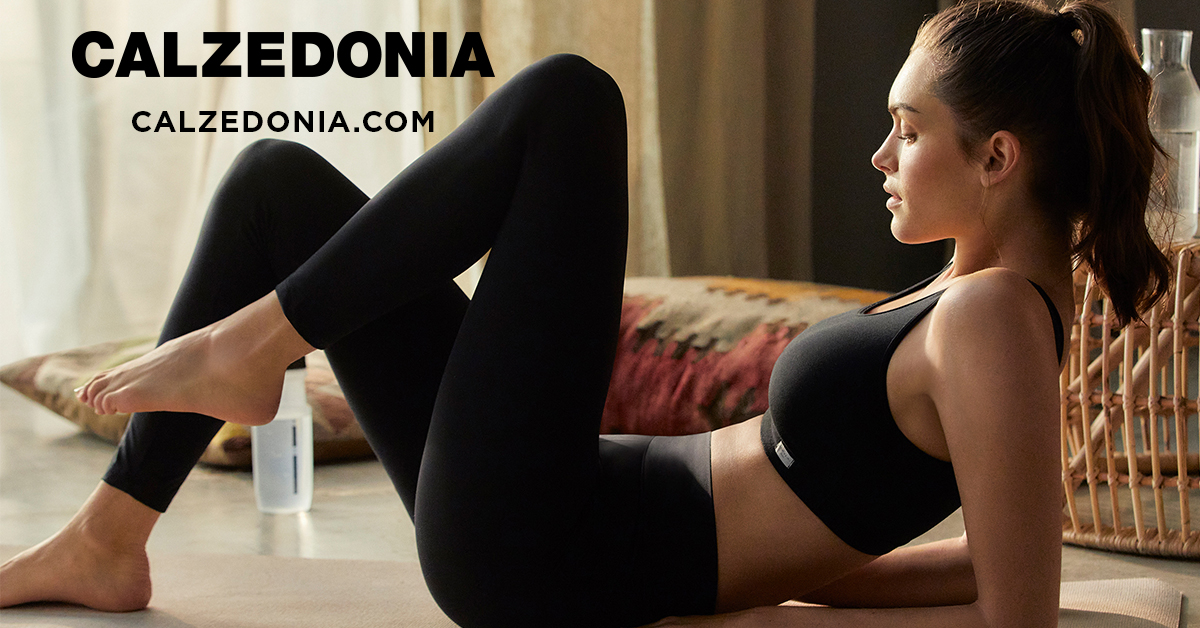 Staying active and fit is one of the tips to always keep in mind, regardless of the exhortation to stay at home as much as possible. The Calzedonia stretch fabric leggings with active features are the ideal choice for your home work-out. The soft-to-the-touch material on the inside and the elastic waistband deliver superior performance and comfort. There are also styles designed for your relaxation moments and snuggle time, to get comfy after a day in front of a screen.
Warm, cozy and as soft as a caress on the skin, high-rise cashmere leggings are the perfect ally for reading a good book or watching your favorite series cuddled up on the couch.