Feb 23, 2021
Calzedonia Spring Legwear Collection, a journey through traditions & customs
Calzedonia Legwear Collection Spring/Summer 2021 is a journey through the traditions and customs of countries and people who influenced the course of fashion, inspiring trends which over the years have become fundamental in the world of fashion.

An itinerary explored by female travelers, elegantly sophisticated yet reinterpreted in a pop version, a finely balanced combination of Western trends and exotic appeal.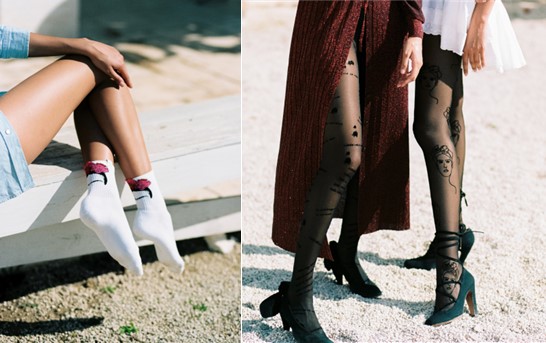 This is Calzedonia's perfect tour which starts in picturesque Mexican cities.
The painter Frida Kahlo, tenacious, stubborn and independent, is the inspiration behind a capsule collection of tights and socks which combines up-to-the-minute and folk styles.
Calzedonia presents famous excerpts from her diary on an all-over flock design and her positive "Viva la Vida" message as a detail on the back of sheer tights in vibrant fuchsia. Frida's face also features on Calzedonia designs. In a stylized version on sheer tights, and more pop and colourful on short cotton socks.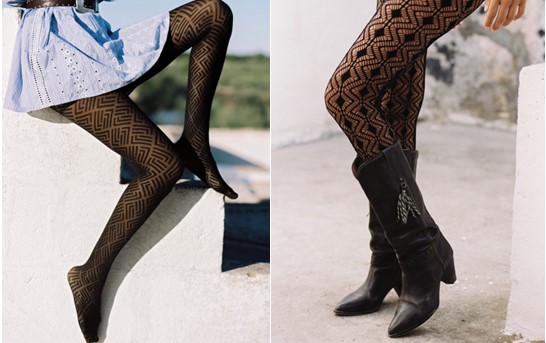 Calzedonia's folk itinerary opens the borders to the Kashmir region, with Paisley patterns whose teardrop-shaped plant motifs originate from ancient Persia. Fishnets, always hyper-feminine, take on oriental sophistication.

In the shade of the Taj Mahal, an India theme dawns on fishnet tights. Calzedonia offers this motif combined with geometric patterns in mini or maxi versions. A particularly innovative yet sophisticated design for enthusiasts of historic, fascinating customs.

As modern travelers, Calzedonia women have a stop-over in Provence to rediscover a great classic that knows no boundaries and continues to inspire current fashions. Originating in France and redolent of summer, Vichy print from the eponymous city is available on sheer, all-over micro-square tights with romantic, bon-ton style.
Women who love to play with fashion can't help but fall in love with the most fun range in the collection: sheer tights with playing card motifs. King of Spades and Queen of Hearts for the true queen of the fashion world.
Definitely not to be missed is the most dynamic, versatile piece in the entire Spring/Summer 2021 Legwear collection, leggings.
Comfortable, versatile and, if reinterpreted as the recent trends and catwalks suggest, they leave behind their reputation as practical, homewear, to become one of the most coveted and wearable items 24/7.
Leggings are transformed into an iconic piece, the basis for a complete look and a comfortable alternative to formal-cut trousers, jeans and chinos.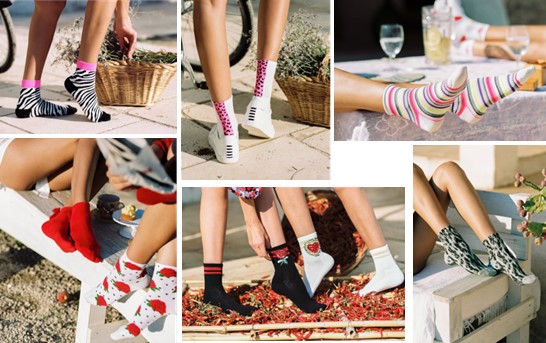 A vast array of socks in line with the major trends dictated mainly by the parallel fashion world of street style, more real and far from the catwalk, which has made this accessory a truly iconic item for creating amazing urban-style looks.
For Legwear SS21, the brand has once again chosen to offer models aimed at the whole family, including mini-me versions that bring little ones closer to discovering the fashion world