Jun 07, 2021
INTIMISSIMI Strapless Bras. Invisible Support for all skin tones
Warm weather is just around the corner and with it the need to transform the support that women rely on into something invisible.
Intimissimi, a brand that has always sought to exalt the femininity of all women, has created a wide range of strapless bras that will complement all necklines. Perfectly designed to guarantee support without pinching, constricting or inhibiting movement, the numerous styles offered this season are versatile and practical. And, thanks to the different shapes and cup types, this category of bra adapts easily to every bust size.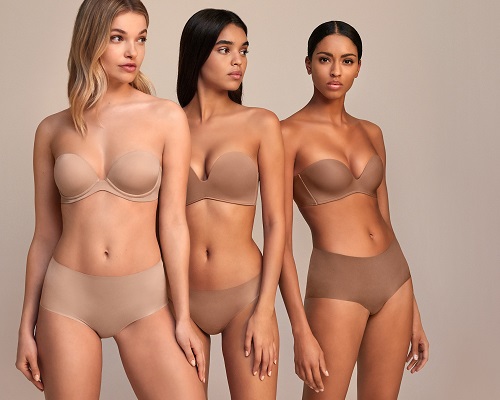 There are strapless bras with graduated padding and without an underwire, such as the Gioia and Daila bandeaus, or molded cups and non-graduated padding, like the Laura and Giada, and even balconettes, such as the Anna and Monica.
What's new this season?
The selection of colours, which goes beyond the classic hues to include a broader palette of beige. Along with the usual white, black and silk, three new nude skin tones have been added: honey, medium beige and dark beige.

Close attention has been paid to the specific needs of each woman, like that of having support that's truly invisible and which matches her skin tone, and fitting different body shapes for a second-skin effect.
A turning point, it's a vision of lingerie that is exceptionally practical, but with clean, sophisticated lines.