Oct 17, 2022
Calzedonia The Icons Re-Edition
Calzedonia for FW22, opens the doors of its archive and revisits its most iconic tights.
The Veronese brand's best sellers are revamped in an environmentally friendly way thanks to the use of recycled yarns from production waste, resulting in a clever union between style and awareness.
Re-Edition Calzedonia takes a look back at the decades that have made the history of fashion so unique.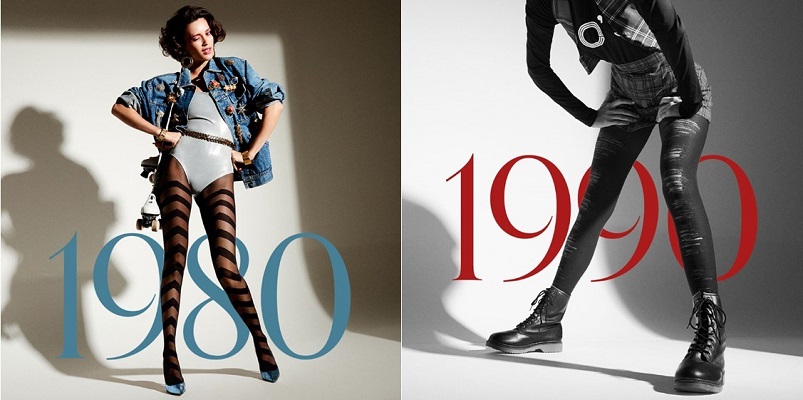 It starts with the 1980s with sheer tights featuring large geometric and opaque contrasting stripes. The Nineties, on the other hand, are represented through ripped tights as an example of pure rock 'n' roll style. The 2000s evoke the glamour of the turn of the century, with tights featuring a two-fold soul: mesh at the front and sheer black at the back. Finally, 2010 and beyond is represented with timeless mesh and polka dot tights, reflecting the link between Calzedonia and women.