Feb 26, 2023
BASIC TO BASICS! Beauty & Practicality define the CALZEDONIA BASIC Tights Range
Simplicity and technology are the main features of the iconic tights from Calzedonia's basic range.
The Italian brand presents a wide range of products capable of combining aesthetics and functionality.
Made with the best materials and fabrics to bestow quality and maximum comfort against the skin, Calzedonia tights from the basic line meet the diverse needs of women everywhere.
Each pair of tights with its own features and functional characteristics brings both elegance and sophistication to every look.
Available in black and in a stylish palette of nude tones, they are the best friends a woman's legs could ask for; the perfect solution to every aesthetic and physical need.

Among the must-haves in the Basic range are the Essentials tights featuring a shiny yarn and a comfortable strap that provides comfort for every occasion for a versatile look. Second Skin tights with the natural matt effect on the leg come in 11 shades of nude designed for every skin type and tone. Finally, Total Invisible seamless tights ensure a completely invisible finish under clothing and enhanced comfort thanks to the high-quality yarn.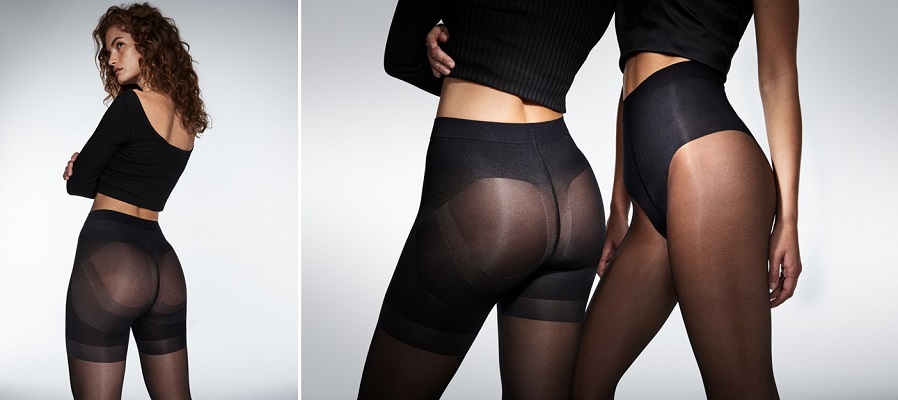 There is no shortage of shaping tights for a perfect silhouette, working on three different levels: Total Shaper tights combine the Control Top feature ensuring a "flat stomach" finish, the Push Up effect enhances the buttocks, shaping them with precision, and the graduated compression sculpts the legs.

Discover the full rnage of BASIC Tights at all Calzedonia stores and online.